Steam Marines v0.7.5a, 7 January 2019
---
Hello and a happy 2019 to you all!
Version 0.7.5a brings a meaty chunky of user interface changes, mostly in the tactical field area.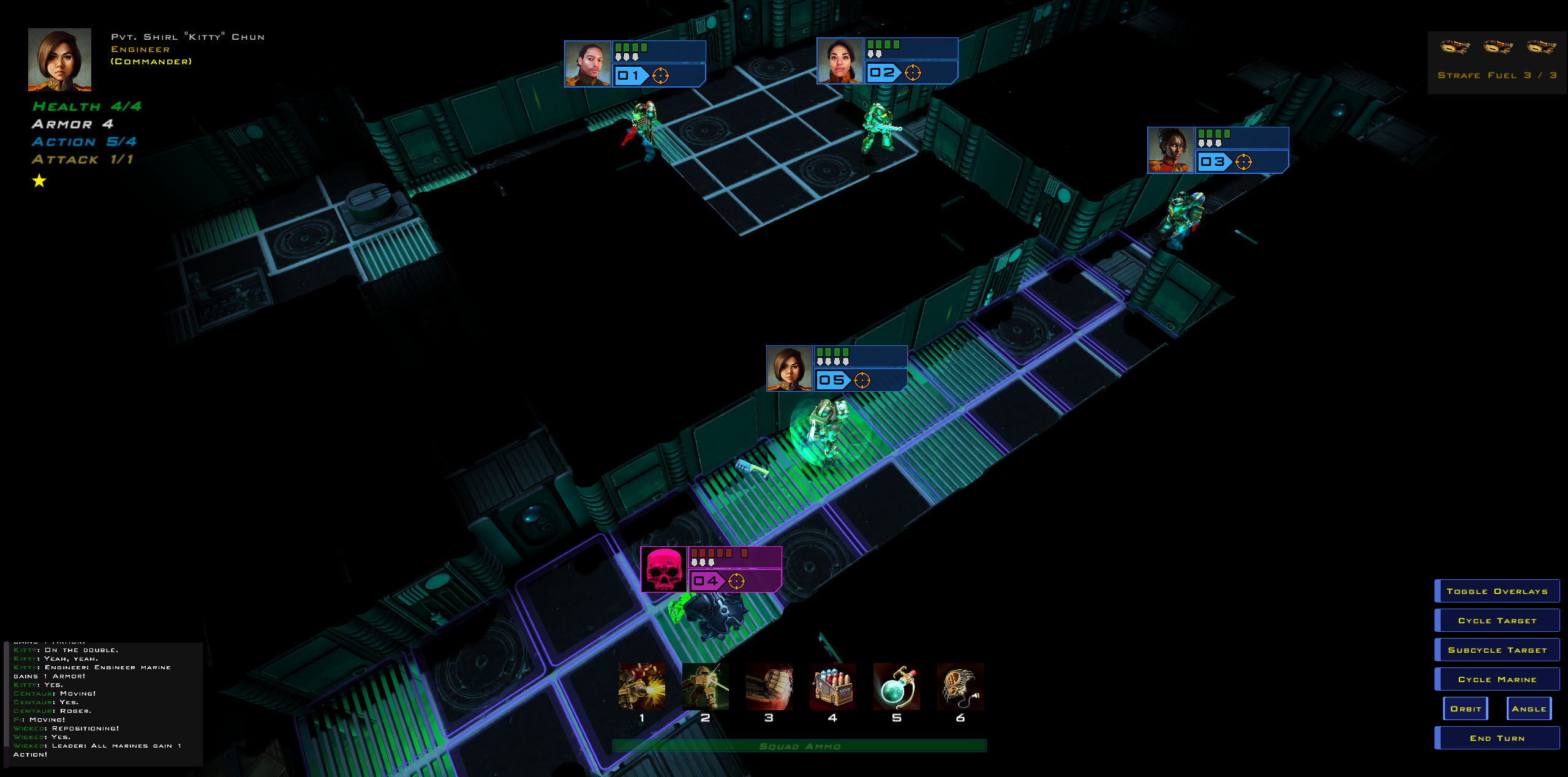 Unit info panels have been added to all friendly and hostile units on the map (don't worry, without special skill/ability use you won't see all the enemy panels through fog of war!) This should provide a faster at-a-glance look at the battlefield.
And yes, it works with arbitrary widescreen.

The scoring system isn't quite ready to push out the door yet, that will likely come in v0.7.6a.
v0.7.5a Changelog
Unit info panels are now on by default.
Overlay toggle button added to tactical field.
New tactical field UI.
Added new marine attack icons distinct per class.
New resource icons.
Fog of war is now less CPU intensive.
Performance tweaks for low end machines and Mac users.
Bugfix: Fixed Tier 2 Grenadier armor arms not always spawning in correct position until the marine moves.
Bugfix: Fixed overlapping targeting UI elements on escape menu.
Bugfix: Fixed possibly stutter until game restart on Linux when using grenades too quickly.
Bugfix: Color coordinated side panel resource text colors and overlays.
Bugfix: Armor rating updating more timely in the UI when using armor boosting skills.
Bugfix: Fixed occasional shotgun sfx delay when a Leader class marine is firing into closely packed enemies.
Files
steam-marines-2-win.zip
315 MB
Version 0.7.5a
Jan 07, 2019
steam-marines-2-lin.zip
335 MB
Version 0.7.5a
Jan 07, 2019
steam-marines-2-osx.zip
331 MB
Version 0.7.5a
Jan 07, 2019